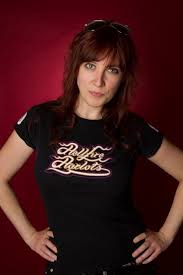 One of the growing number of ladies producing quality miniatures for Games Workshop, Anja comes from Sweden and (as far as I am aware) won her first award over there with the Necron Nightbringer.  She nominated this very model for the Citadel Hall of Fame for that reason (and the excellent deisign of course).
Anja produces some excellent paint work, of which you will find some excellent examples in the Necrons and Dark Eldar armies.  She volunteered to do the paint guide for Urien Rakarth and has also completed a guide for the Dark Eldar Kabal Warriors (found in Eavy MEtal Masterclass book and WD Nov 2010).
Some of Anja's pieces of advice when painting a great model are:
:
Make the face the focal point.
 We are naturally drawn to the face, so it is worth putting in the extra effort on the face when painting your models.
:
Mount your model on a base.
 By doing so you avoid getting finger prints on your model while you paint - or worse still transferring paint from your finger to the model and spoiling your hard work.
I have not been able to find a gallery of Anja's models - if anyone does find one on-line please let me know so I can add it here.
I am not sure if this is Anja's paint job, but it does look very similar to her model featured in WD issue 36 (Owing to copyright Law I cannot show the WD image without permission)