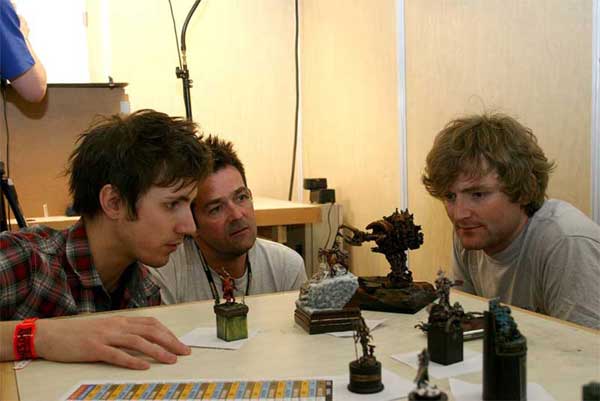 Joe is (or at least was) the youngest member of the Eavy Metal team and winner of Golden Daemon UK 2008 (If I am right then it was with the Chaos Lord Figure painted in Non Metallic Metals).  His guide for how how he did it can be found in the Eavy Metal Masterclass (if you have a copy of it) and is also known for some high quality miniatures such as Sigvald, Marneus Calgar and his extensive work on the Dark Eldar Wyches.  It is the later that interests me, as i have used Joe's guide on painting Wych flesh extensively.  I have improved that much, that I plan on buying another Lelith and re-doing her to a better level of skill.
Two of Joe's tips for good painting are:
1: Plan your painting.  
It doesn't have to be complicated or long, but at least think about what you are going to paint.  Just a few colours painted on a bit of paper to see how they contrast with each other may be all you need to do.
2: Research colour theory.
Understanding how colour works together is a key fundamental if you want to take your painting to the next level.  A colour wheel is a handy tool to own. Print one off the internet, and also take a browse while you are at it.  A few hours research will go a long way to aiding your skill.
View Joe's Gallery on this link.
http://www.coolminiornot.com/artist/Brokenblade?browseid=9350345
You can often find Joe at Games Day UK, so go and have a chat with him - it will be time well spent.